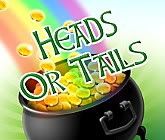 We were on vacation last week and saw many
points
of interest. We set out with the goal of visiting the Shiloh Civil War battlefield in Tennessee. I admit battlefields aren't the cheeriest places to visit, and standing on ground where this kind of history took place is always sobering.
This was a small cemetery we found on a side road in Mississippi.
Most of the markers were for "Unknown Soldiers."
Confederate and Union.



--------

From Shiloh:

Confederate soldiers at these cannons were shooting
at Union soldiers across a field near this fence.



(Left) The fighting at Shiloh began near a church.
The original one was burned, but this replica was built in the same spot.

(Right) General Johnston was the leader of the Confederate army. This
marks the spot where he died from an injury. His death was only one of
the 23,746 lives lost at Shiloh over a two day period.




--------

Oklahoma:
The next day we took the scenic drive over the Winding Stairs mountain pass in eastern Oklahoma. This almost turned out to be a bad call.
As we got higher up I started noticing there had been a recent fire in the area. Then I noticed it hadn't been too long ago because there wasn't yet any new vegetation growing. Then I saw some trees still smoldering. Yikes! Just a little bit higher up there was fire, yes FIRE, about ten feet from the side of the road. (No, we didn't stop for the photo op.)
We started wondering if we should turn around and head back down.. but continued on. We made it out safely and unharmed.
(Left) Part of the road winding up the mountain.
(Right) A view from the mountains before we found the fire.



--------
On almost any vacation we go on, we always seem to find something funny to
point
at and giggle about. We saw this sign in Arkansas for a park with a unique name..
--------
I think the high
point
of our vacation though was stopping in Missouri to meet my friend
Misty
face to face for the first time!
I know this has been an extremely long post already, but my DIL asked me to
point
something out on my blog. There is a raffle to win a house located in Rockford, Michigan. The raffle tickets sell for $50 each. The seller of the house needs all the tickets to be sold before drawing a winner. (Selling them all will equal the house's worth.) If they are not all sold, people will get their money returned.
My son and DIL would love to win this house. Their chances are slim if all the tickets are sold, but their chance is nonexistent if they don't. (I bought one!)
You can read more about this
HERE
. Below are a few pictures I snitched from the slide show link to entice you...
************
Oh and one more thing I need to
point
out then I'll let you go. I promise! I'm struggling with med issues again and may not be able to make the rounds to visit everyone.
************